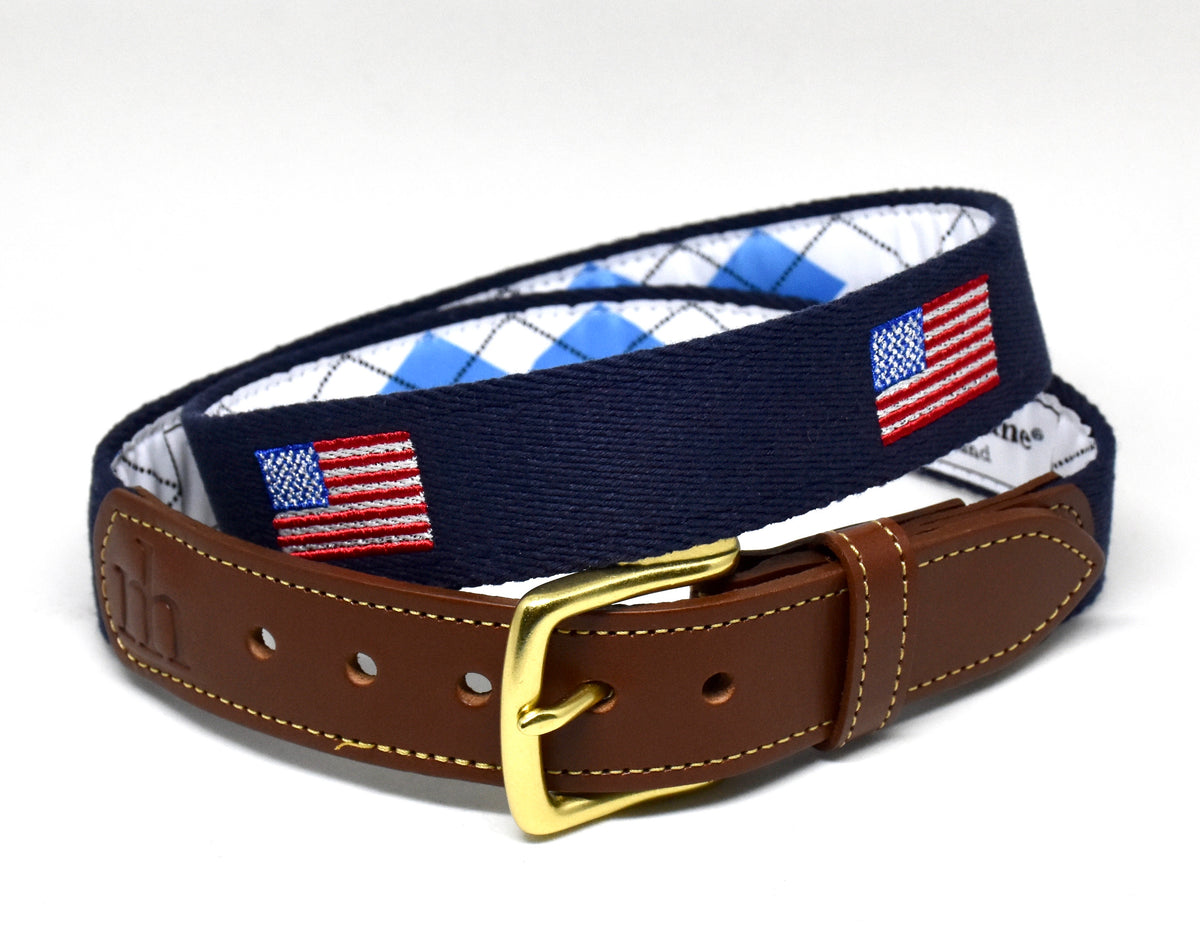 Great service great product.
Initial order (2 belts) did not arrive, though UPS indicated they were delivered. Once I informed Menhaden, they immediately resent belts. Really like them; customer service was an A+.
Light weight belt
Hate to be too critical, but the belt is very lightweight and feels cheap. It really pales in comparison to my Peter Millar belts, which are similarly priced.
Great
Great product with a friendly environment to shop
Excellent Quality and Excellent Price
I am extremely happy with the quality and appearance of the belt. The flags are nicely stitched in the belt without any defects, the cloth interior is nicely patterned and allows for easy insertion/removal of the belt (I've had other belts lack such cloth and their rough internal texture made the belts harder to put on), the leather pieces are nice and thick with good quality stitching, and the buckle itself is made of solid brass. I spent a long time looking for an American flag belt and the price to quality ratio offered here is much better than I've seen anywhere else; even low quality imitations I've found elsewhere were two thirds the price. Thank you Menhaden Lane, you've greatly exceeded my expectations.